Cleaning your home is a tiresome chore, and cleaning alone or by yourself is even more of a problem. You're sick of trying to figure out how to accomplish these tasks.
You may want to consider hiring a professional home cleaning service if you think you can cope with it. Our highly trained cleaners thoroughly and systematically clean your home from top to bottom.
Our cleaners will help you get rid of dirt, dust, and cobwebs while taking care to preserve your furniture and appliances.
We offer the Best Cleaning Services in Dallas Georgia
We offer the best cleaning services for more than 12 years in Dallas Georgia, and more specifically we operate in 29 areas.
Throughout our years of practice, we have dedicated every day to thorough cleanings of all residences, irrespective of how many they may be.
Every location is unique to us and should be properly neat. That's the reason we have professionals who are specialists in quality rather than quantity.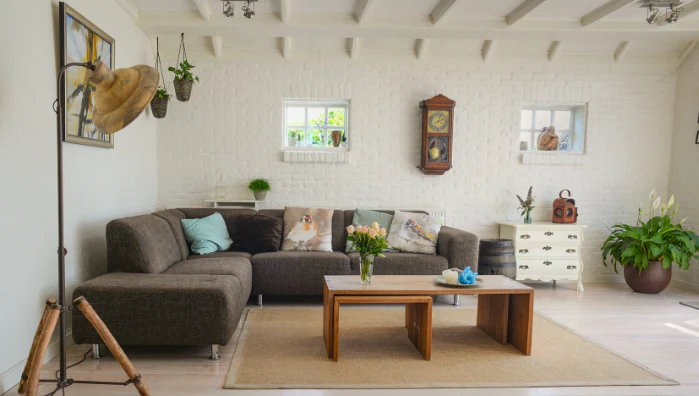 What do our cleaning services in Dallas Georgia Offer
We work with countless clients in Dallas, who are just like you. With our office cleaning services we ensure that you will be entering a sparkling home ready for living.
With Fabulous House Cleaning you don't need to worry about the health conditions of your office, as this will be our priority.
And to ensure that we can help you make the right choice we have made a list of what our office cleaning services in Dallas offer you.
House cleaning services – We offer a special scheduled deep cleaning process, which can be done on a daily basis, or custom schedule. Our home cleaning services cover whole-home cleaning, including your garage.
Move-in Cleaning services – As new homeowners, you would like your home to be sparkly clean and to be perfect for living. Our fabulous cleaning experts are always ready to clean your home thoroughly.
Move-out cleaning services – We clean and prepare your home for the next family, which will take care of it. Our cleaning professionals will ensure your home is spotless, just like a brand-new house.
Office Cleaning services – Prepare a dedicated and highly trained team to quickly clean and disinfect your office, so you can have a clean and healthy working environment.
Upholstery cleaning services – Precise sofas, couches, mattresses, sheets, and pillows which includes the removal of all kinds of stains, bugs, and unwanted pesticides.
Carpet & Rug cleaning services – Cleaning services that are dedicated to carpets and rugs, which ensures that the quality of the carpets and rugs will be kept. Our cleaning services make your carpets and rugs shine like brand-new.
Maid Cleaning Services – Send specialized maids, dedicated to ensuring your home is clean and take over the housework for you on a custom set schedule.
Specialty house cleaning services – We offer professional commercial cleaning services, which are beyond the regular maintenance of your house or office. Our specialty house cleaning services for Cartersville are handled by experts with long-built relationships between clients.
FAQ For House Cleaning Services in Acworth GA
How often should I get house cleaning services in Acworth, GA?
Depending on the house and the average traffic inside it, most people book bi-weekly or monthly cleaning services.
In several cases, we have been appointed for one-time deep cleaning of houses in Acworth, GA just before selling the property.
What is the cost of house cleaning in Acworth, GA?
Since every home is different, giving a precise estimate would be hard. To give you the most accurate pricing one of our professional cleaners can visit your home, and give you a free quote.
Our quotes are based on the level of cleanliness, required work, and scheduled times.
Once we create a schedule and understand your needs, giving quotes becomes easier, and discounts can also be applied.
What areas do your house cleaning services cover?
We have professional cleaners all around Acworth, GA, and 20 more areas. You can find all the information on our service coverage here, or call us directly to receive more detailed information.