Maid Cleaning Metro Area GA
Are you tired from your daily cleaning services and wish to change your life to something better?
Signing up for our professional Maid Services in Metro Area GA will give you a good reason to leave the house work and enjoy your life to its fullest.
With our professionally trained maids, your home will be always left cleaned to its final state, while you can sit back and relax.
We offer the best Maid Cleaning Services in Metro Area GA
Maid service companies are becoming more and more popular as people become increasingly busy.
Fabulous Cleaning has a wide range of services that can be tailored to meet the needs of any individual or family.
Each one of our certified professionals is trained to exceed today's level of quality in the field of maid service. They are pleased to become part of your comfortable and secure household.
Our maid services cover each cleaning material and supply available. If you are concerned about the materials' quality, we'd be happy to let you know that we only work with reputable brands and high-quality supplies.
Each home is important to us. A tiny spot being left, means we didn't do a great job. That's one of the reasons to hire the best maids in Metro Area, so we can please our clients and you as a future client.
And our Maid Cleaning services will ensure your home is sparkling clean with a small fraction of our offers:
Sunroom Cleaning – Cleaning your sunroom by removing any dust or cobwebs from walls, remove stains from your floors, and clean the dust off your room.
Porch Cleaning – We offer professional cleaning for your porch, patio, and walkway. We remove spill and stains, skids, acids from disposal materials and brighten your surface.
Garage cleaning – Deep cleaning your garage by removing clutters, dust and cobwebs from appliances and walls, including your furniture, and disposals.
Basement cleaning – Perform a special cleaning service where we deep clean your basement, by removing odors, deep stains of dust, pest issues and much more.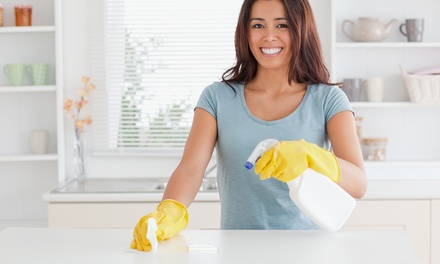 What do our cleaning services in Metro Area Georgia offer
We work with countless clients in Metro Area Georgia, who are just like you. With our move-in cleaning services we ensure that you will be entering a sparkling home ready for living.
Don't let the housework tire you from your daily activities. We at Fabulous Cleaning offer you a one-time ticket to a better life.
And to ensure that we can help you make the right choice we have made a list of what our cleaning services in Metro Area Georgia offer you.
House cleaning services – We offer a special scheduled deep cleaning process, which can be done on a daily basis, or custom schedule. Our home cleaning services cover whole-home cleaning, including your garage.
Move-out cleaning services – We clean and prepare your home for the next family, which will take care of it. Our cleaning professionals will ensure your home is spotless, just like a brand-new house.
Office Cleaning services – Prepare a dedicated and highly trained team to quickly clean and disinfect your office, so you can have a clean and healthy working environment.
Upholstery cleaning services – Precise sofas, couches, mattresses, sheets, and pillows which includes the removal of all kinds of stains, bugs, and unwanted pesticides.
Carpet & Rug cleaning services – Cleaning services that are dedicated to carpets and rugs, which ensures that the quality of the carpets and rugs will be kept. Our cleaning services make your carpets and rugs shine like brand-new.
Maid Cleaning Services – Send specialized maids, dedicated to ensuring your home is clean and take over the housework for you on a custom set schedule.
Specialty house cleaning services – We offer professional commercial cleaning services, which are beyond the regular maintenance of your house or office. Our specialty house cleaning services for Metro Area are handled by experts with long-built relationships between clients.
Maid Cleaning Services Metro Area GA Frequently Asked Questions
How many maid cleaners do you send?
Depending on the size of your house and requirements, we send maids appropriately. In most cases we send between 1 to 3 maids for house cleaning.
What time will the maid cleaners arrive?
Our maids take between 30 minutes up to 2 hours to arrive, but are present on the time we have agreed. We dispatch the nearest maid(s) in your area to avoid waiting times.
Do your maids bring their own cleaning supplies?
We have professional maids equipped with branded equipment, and special cleaning supplies. We will never need to use your cleaning supplies.