Move-out cleaning Cartersville GA
Do you want to leave your house, but need to know how things will be taken care of when you call in the new owners?
We'll provide the best moving-out cleaning services to our Cartersville customers to make them happy and comfortable in their recently purchased home.
We offer the best move-out Cleaning Services in Cartersville Georgia
Move-out services help you to effortlessly hire a team of professional cleaners, which will ensure that the home is ready for moving in.
We have highly dedicated and trained teams of professionals, which are always available depending on your services and demands.
Whether you're moving in or out, we will perform whatever cleaning services you require in a timely and efficient fashion.
Each of our professionals has been trained for years and has created an outstanding job working with our end-clients, ensuring that there are no spots left unclean.
We work with only the finest branded cleaning materials and treat each home like it is ours.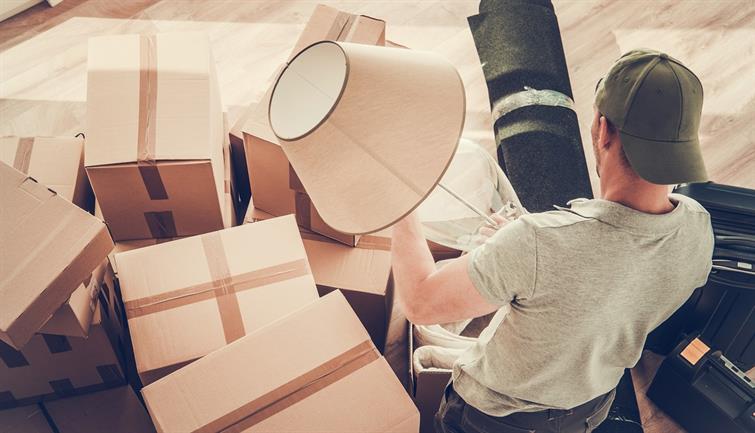 Aside from the services that we present, we also provide emergency move-out cleaning services, which means that you may clean your home at any moment of the day, week, or month.
We take our work seriously and never rest, until you can finally be comfortable while moving in your new home in Cartersville Georgia.
And to make it simple for you we have made a list of what our move-out cleaning services offer, but are not limited to:
Apartment cleaning – We sent dedicated teams, which will perfectly clean your apartment and leave a sparkling clean environment.
House cleaning & Condo Cleaning – It doesn't matter if you live in a small or huge house. We always have cleaners, which we can dispatch to start cleaning your house and provide satisfactory results.
Pre-move-out – We dispatch a special team, which can clean your home as fast as possible before the new home owners arrive in place.
Pre-move-out – If you are going to leave sooner and need fast an efficient cleaning, we are always available to clean your before the new homeowners or renters arrive.
Once you order our move-out services below you will find what they include, but they are not limited to:
Polishing and Mopping – If you are an owner of a home with tiles, we offer professional polishing and mopping services, with an end result to see yourself in them.
Carpet cleaning and vacuuming – For carpet owners, we can offer them great vacuuming services with high vacuum power, and after vacuuming, we remove branded products to clean every stain and dirt that is hard to be cleaned with normal materials.
We also offer one time off services for your home, which includes, but is not limited to:
Sunroom Cleaning – Cleaning your sunroom by removing any dust or cobwebs from walls, remove stains from your floors, and clean the dust off your room.
Porch Cleaning – We offer professional cleaning for your porch, patio, and walkway. We remove spill and stains, skids, acids from disposal materials and brighten your surface.
Garage cleaning – Deep cleaning your garage by removing clutters, dust and cobwebs from appliances and walls, including your furniture, and disposals.
Basement cleaning – Perform a special cleaning service where we deep clean your basement, by removing odors, deep stains of dust, pest issues and much more.
What do our cleaning services in Cartersville Georgia Offer
We work with countless clients in Cartersville, who are just like you. With our office cleaning services we ensure that you will be entering a sparkling home ready for living.
With Fabulous House Cleaning you don't need to worry about the health conditions of your office, as this will be our priority.
And to ensure that we can help you make the right choice we have made a list of what our office cleaning services in Cartersville offer you.
House cleaning services – We offer a special scheduled deep cleaning process, which can be done on a daily basis, or custom schedule. Our home cleaning services cover whole-home cleaning, including your garage.
Move-in Cleaning services – As new homeowners, you would like your home to be sparkly clean and to be perfect for living. Our fabulous cleaning experts are always ready to clean your home thoroughly.
Move-out cleaning services – We clean and prepare your home for the next family, which will take care of it. Our cleaning professionals will ensure your home is spotless, just like a brand-new house.
Office Cleaning services – Prepare a dedicated and highly trained team to quickly clean and disinfect your office, so you can have a clean and healthy working environment.
Upholstery cleaning services – Precise sofas, couches, mattresses, sheets, and pillows which includes the removal of all kinds of stains, bugs, and unwanted pesticides.
Carpet & Rug cleaning services – Cleaning services that are dedicated to carpets and rugs, which ensures that the quality of the carpets and rugs will be kept. Our cleaning services make your carpets and rugs shine like brand-new.
Maid Cleaning Services – Send specialized maids, dedicated to ensuring your home is clean and take over the housework for you on a custom set schedule.
Specialty house cleaning services – We offer professional commercial cleaning services, which are beyond the regular maintenance of your house or office. Our specialty house cleaning services for Cartersville are handled by experts with long-built relationships between clients.
How long will my move out cleaning take?
Our house moving-out services are hourly based and depend on the conditions of the house. The move-out cleaning service is completely customizable, and we perform all kinds of cleaning, especially deep cleaning.
Do you need me present for the move out cleaning services?
Before starting our move out cleaning services, we will need someone to let us in and start the process.
Afterward, you are free to leave. Once our work is finished, you can collect your keys from any near place.
How many people do you send?
Depending on your house and cleaning requirements we dispatch two or more cleaning professionals to perform the move out cleaning services.